Dr. Seyyed M. H. Haddad – Post-Doctoral Research Associate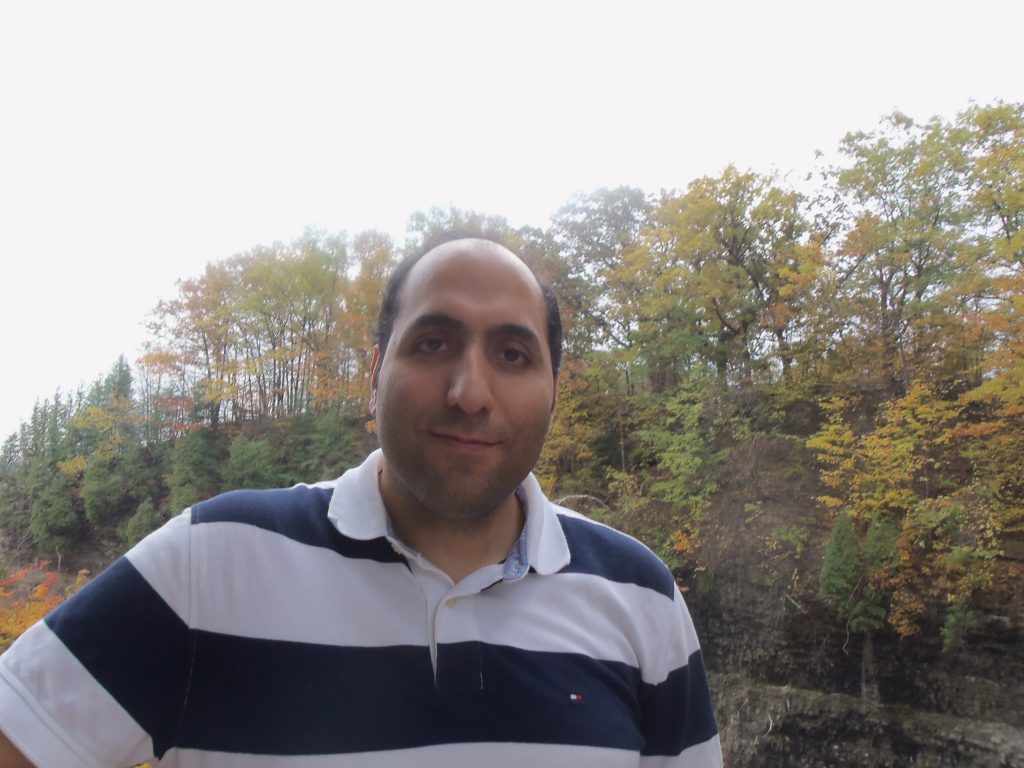 Dr. Haddad received his B.Sc. degree in Electrical Engineering-Communications from Tehran Polytechnic (Amirkabir University of Technology) in 2002 and M.Sc. degree in Electrical Engineering-Communications from University of Tehran in 2005. He held a faculty position in the Department of Electrical Engineering in Shahabdanesh Institute of Higher Education until 2011. He received his Ph.D. degree in Biomedical Engineering from the University of Western Ontario in 2016. Dr. Haddad is currently a Postdoctoral Research Associate co-supervised by Dr. Montero-Odasso and Dr. Robert Bartha at the Centre for Functional and Metabolic Mapping (CFMM) at Robarts Research Institute. He investigates the correlation between brain structure particularly white matter integrity evaluated through diffusion imaging and motor/cognitive brain functions assessed by various behavioral and physiological measurements, mainly gait measurements, towards more precise appreciation of the structure-function relationship of the human brain and possibly more effective diagnosis and therapy of diverse brain conditions.
---
Demian Kogutek – Post-Doctoral Fellow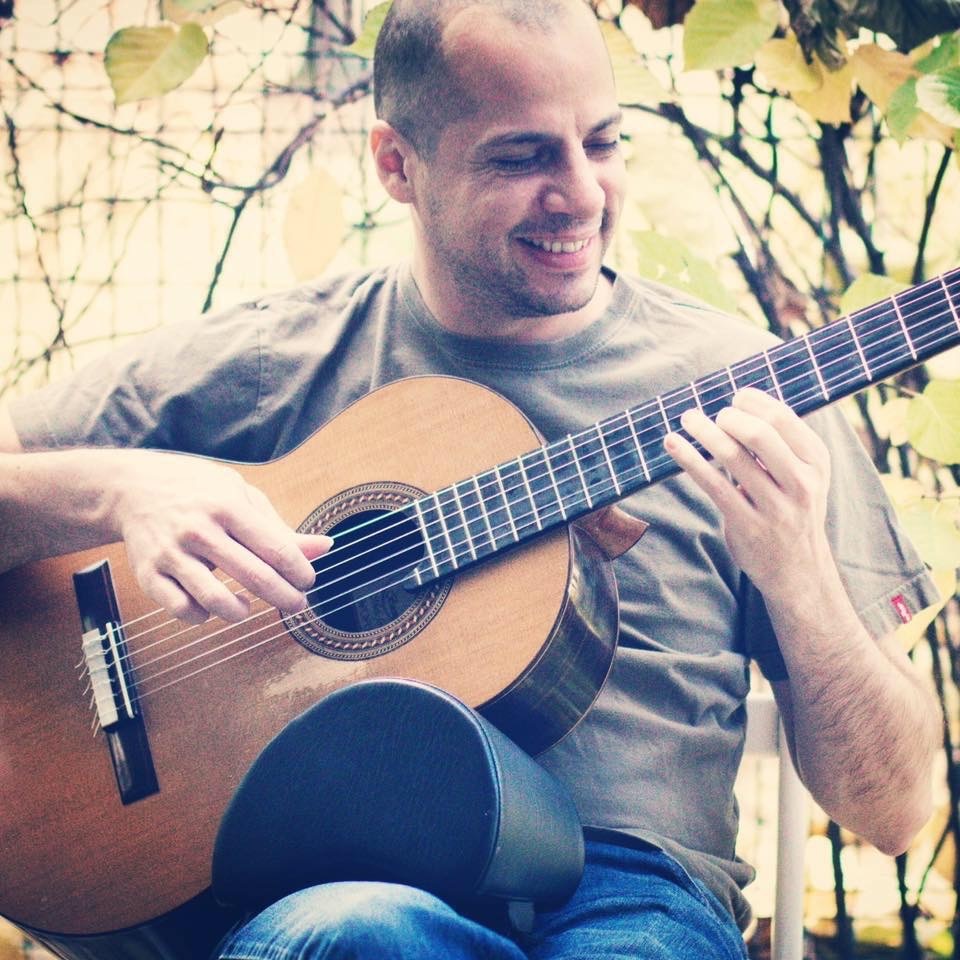 Demian Kogutek is an accredited music therapist with the Canadian Association for Music Therapy and a PhD. candidate in the Health and Rehabilitation Science program at Western University. He began his formal music studies at Juan Jose Castro Conservatory of music in Buenos Aires, Argentina, at the age of fifteen. In 2009, he graduated from the Honors Bachelor of Music Therapy program at University of Windsor and the Master's of Music Therapy at Wilfrid Laurier University in 2011. His main instrument of practice is classical guitar, but feels comfortable playing a myriad of instruments and voice. He has experience working in geriatrics, oncology, and palliative care clients in long-term care, hospital, and hospice settings. His PhD. research stems from collaboration between Health Sciences and Psychology with co-supervision from Dr. Jessica Grahn and Dr. Jeffrey Holmes. His research area of interest is motor improvement through participant's active use of musical instruments within improvised music therapy sessions for those with physical impairments resulting from neurological conditions. Currently, his PhD. research is being expanded with the support of Mary Elizabeth Horney Fellowship in Rehabilitation Research from the Parkwood Institute Research-Specific Endowment in collaboration and supervision from Dr. Jessica Grahn and Dr. Manuel Montero-Odasso.
---
Nick Bray – PhD Candidate
Nick is a Ph.D. candidate in the School of Kinesiology at Western University and is supervised by Dr. Montero-Odasso. He graduated from Acadia University in 2015 with a B. Kin. and from the University of British Columbia (Okanagan) in 2017 with a M.Sc. in Interdisciplinary Studies (Health and Exercise Science). His M.Sc. research investigated the effect of high-intensity, progressive exercise on frailty, strength and functional tasks in pre-frail females. While the focus of Nick's Ph.D. project is still undecided, he is looking to expand on his research in strength and mobility health in older adults. Additionally, Nick plans to explore the effect of exercise on brain networks to improve cognitive health.
---
Josh Titus – M.Sc Student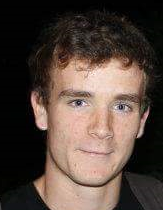 Josh is a Kinesiology graduate from Western University and is has recently begun his Master's program under the supervision of Dr. Manuel Montero-Odasso. Additionally, Josh assists with the exercise interventions for the SYNERGIC Trial and plans to focus on the impact of exercise on cognition in his research.  During his studies, Josh gained an interest in the fields of biomechanics, neuropathology, and geriatrics, with an emphasis on exercise as an intervention.
---
Erica Figgins – M.Sc Student (September 2018)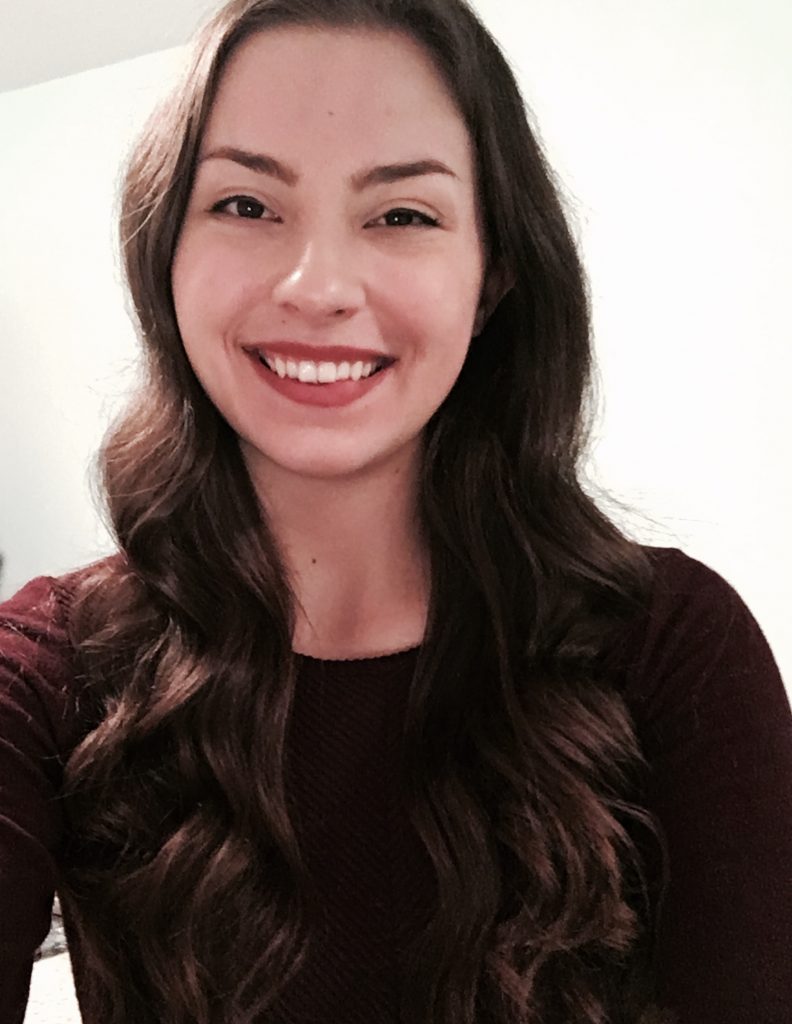 Erica is a MSc. candidate in the Department of Epidemiology and Biostatistics at Western University and is co-supervised by Dr. Montero-Odasso and Dr. Mark Speechley. She recently completed her Honours Bachelor of Science degree in Behaviour Cognition and Neuroscience at the University of Windsor (2018). Through her participation in undergraduate research investigating treatments for Parkinson's disease and her volunteer work with the Windsor-Essex Community Health Center's Chronic Disease Management program, she became interested in how individuals are impacted by chronic diseases both physically and mentally. While her Master's project has not yet been decided, Erica hopes to explore the epidemiological methods applied to explore the relationship between motor control and cognitive functioning in adult populations. Additionally, Erica is a successful applicant of the Ontario Graduate Scholarship for fall 2018.
---
Anish Naidu – MD Student, Research Trainee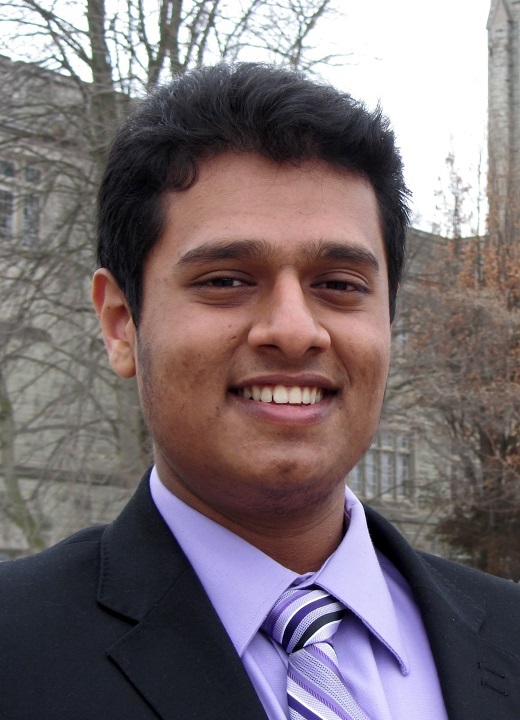 Anish, M.E.Sc., is a medical student at the Schulich School of Medicine and Dentistry, Western University. He received the B.E.Sc. degree in Mechatronic Systems Engineering and the M.E.Sc. degree in Electrical and Computer Engineering from Western University in 2014 and 2015, respectively. His research interests include applications of engineering and technology in medicine. He won the Schulich Summer Research Training Program (SRTP) award to work as a research assistant at the Gait & Brain Lab during the summers of 2016 and 2017. Besides assisting with ongoing projects as needed, he is currently involved in researching the use of repetitive transcranial magnetic stimulation (rTMS) for improving executive function and gait in seniors who are showing early signs of executive dysfunction.
---
Stephanie Cullen – Research Assistant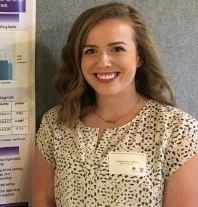 Stephanie is a fourth year undergraduate student at Western University in the Kinesiology program. Throughout her studies at Western and her volunteer work with the Canadian Centre for Activity and Aging, she became interested in the mental and physical impairments common in older adults and how they relate to each other. Her research interests include injury rehabilitation and prevention strategies, body composition changes in older populations, and the effects of cognitive impairment on human kinematics. She assists in several tasks around the lab for ongoing research projects and has taken a key role in the gait data collection from clinics with Dr. Montero-Odasso and Dr. Michael Borrie.
---
Korbin Blue – Data Research Assistant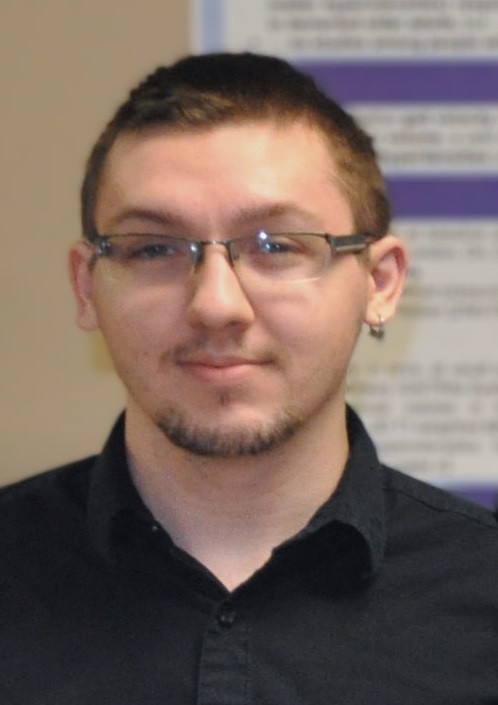 Korbin is a current student at Fanshawe College finishing the Chemical Laboratory Technology (Science Laboratory) program. He has completed both terms of his co-op placement with the Gait and Brain Lab for his program. As the junior Research Assistant responsible for data, his duties include data support in processing and uploading of participant data, as well as assisting in data recording for patient assessments.
---
D'Arcy Arends – Clinical Trials Management Student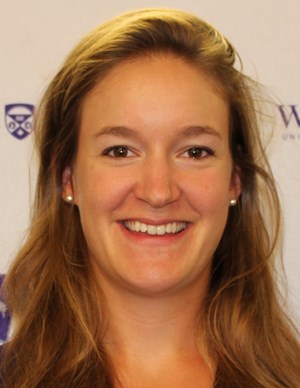 D'Arcy is a Western Clinical Trials Management student who, as part of the program, is completing her 400h student practicum at the Gait & Brain Lab (April 2018). D'Arcy is passionate about sport and believes exercise is the best medicine.  With this, she personally enjoys competing as a member of the varsity rowing team at Western. She previously completed her Honours Bachelor of Science degree with specialization in Biology from McMaster University in 2017. As a part of the Gait & Brain Lab, D'Arcy will be assisting as project research support. She will also be spending time assisting Shay at the SYNERGIC Trial sessions held at Western campus three times weekly.
---
Dr. Andrew Song
Dr. Andrew Song is a resident in Internal Medicine who is collaborating with Dr. Montero-Odasso on research initiatives relating to his clinical work in the department of medicine.
---