Dr. Frederico Pieruccini-Faria – Post Doctoral Associate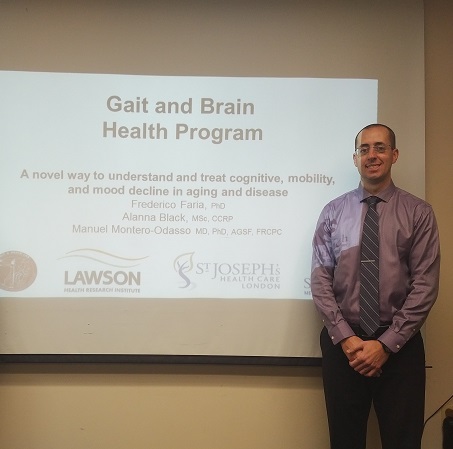 Frederico is a Postdoctoral fellow in medicine at University of Western Ontario/Parkwood Institute supervised by Dr. Manuel Montero-Odasso, having previously obtained a PhD in Psychology and Cognitive Neuroscience. He is currently investigating the influence of depression on balance control of individuals with mild cognitive decline and also the impact of obstacle negotiation on walking stability in the same population. Frederico has been recently awarded a Postdoctoral fellowship from Lawson Foundation to research the neural correlates of obstacle negotiation during walking in individuals with mild cognitive impairment. Additionally, he is co-investigating the benefits of combined interventions using physical exercises, cognitive training and vitamin D supplementation on cognition and mobility deficits in seniors with mild cognitive impairment. Overall, his research aims to unveil and fix the underlying mechanisms of falls in older populations with cognitive impairments.
–
–
---
Dr. Yanina Sarquis-Adamson – Research Coordinator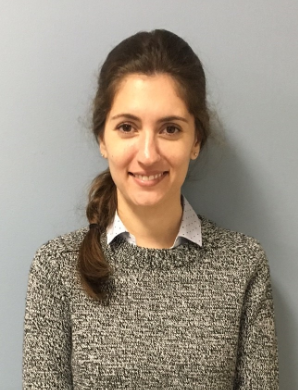 Yanina Sarquis-Adamson, PhD is a Research Coordinator at the Gait and Brain lab. Yanina obtained her Bachelors from University of Buenos Aires, and a PhD from the Biology Department at the University of Western Ontario in 2016. Her role at the Gait and Brain Lab involves creation and management of study databases, as well as analysis of research findings and reporting of results. Yanina also leads grant preparation for the lab. In addition, she assists other members of the lab with project support.
–
–
---
Alanna Black – Research Consultant (remote)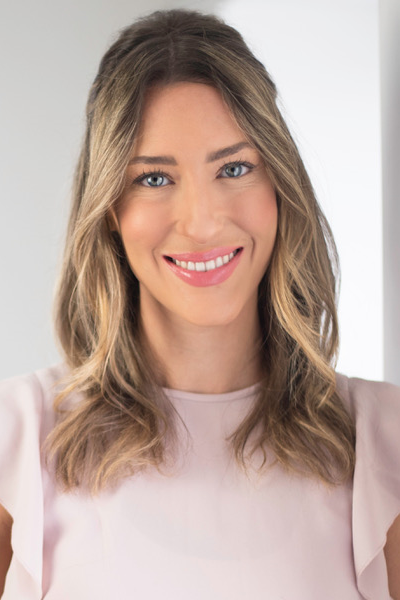 Alanna Black, MSc, CCRP, MHA (c) worked as the Research Coordinator and Lab Manager for Dr. Manuel Montero Odasso's lab from June 2016 to October 2018. She is currently working remotely as Research Consultant for Dr. Montero-Odasso's lab and projects. Now a resident of British Columbia, she is completing her Master in Health Administration (MHA) at the University of British Columbia (August 2020).
Alanna studied Brain and Mind Science (MSc.) at The University of Sydney and returned to Western University to complete her Post-Graduate Diploma in Clinical Trials Management (August 2016) and Project Management (June 2018). While working at Parkwood, she managed the national SYNERGIC Trial, which evaluates the effect of aerobic and progressive resistance training exercises, isolated or combined with cognitive training and vitamin D supplementation, in older adults with MCI. In addition, she also managed the Gait study (waves 1 and 2), which explores whether changes in the way an individual walks while doing a mental activity might be able to help predict how long it will take people with Mild Cognitive Impairment (MCI) to progress to dementia.
–
---
Teran Nieman – Research Assistant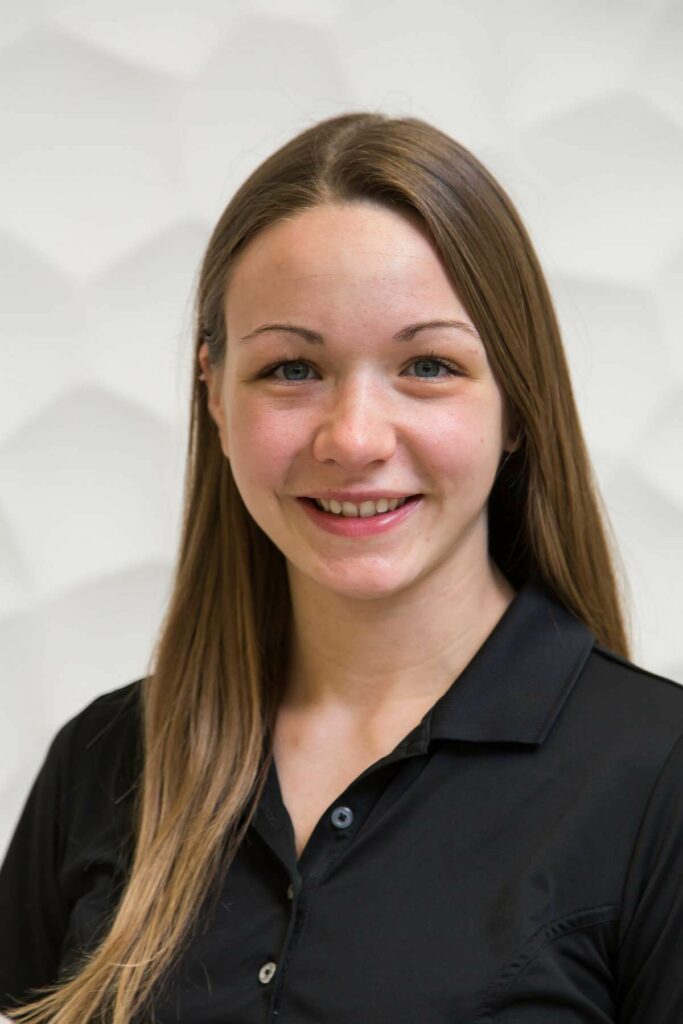 Teran completed her Bachelor of Science in Kinesiology with a minor in Rehabilitation Sciences at the University of Waterloo in 2017. She then obtained her Master of Science in Kinesiology with a specialization in neuroscience under the supervision of Prof. Laura Middleton in August 2019. Her involvement with the SYNERGIC Trial at UW and the Brain & Body community exercise program sparked her passion for exercise prescription and facilitation for the aging brain, and prompted Teran to become a Certified Exercise Physiologist and a Registered Kinesiologist. Teran is now a Research Assistant in the Gait and Brain Lab, where she can continue to develop her skills and knowledge in the world of exercise and cognition research.
–
–
–
---
Abbie Barron – Research Assistant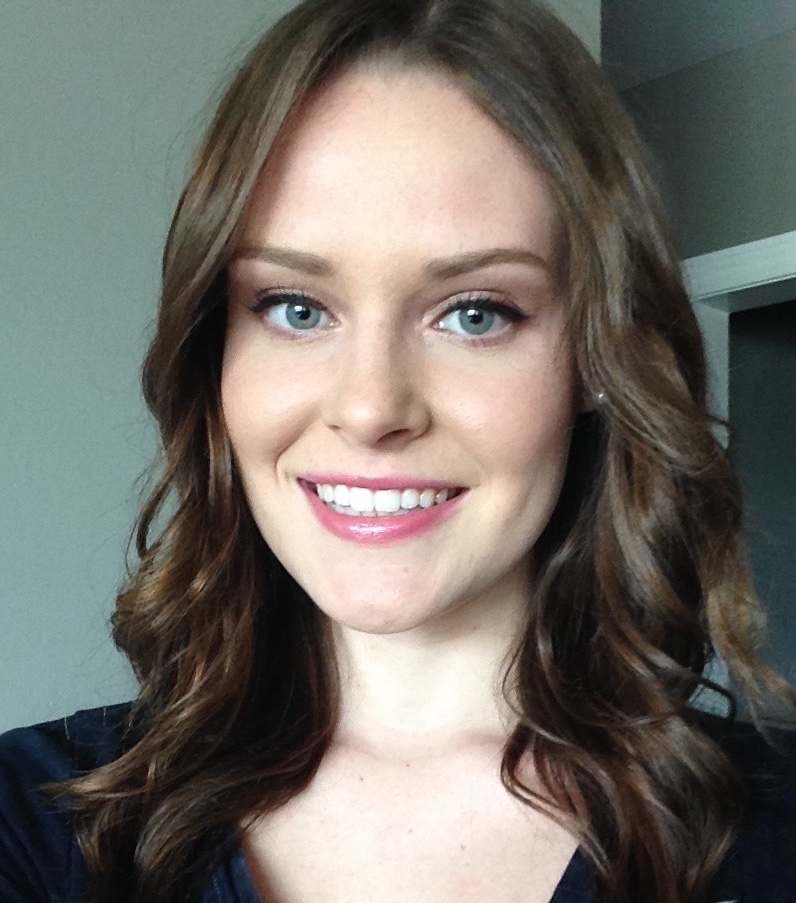 Abbie is a recent graduate of the Honours Specialization in Kinesiology (BA) program at Western University. Through her experience as a volunteer for the SYNERGIC Trial beginning in 2017 she developed an interest in exercise and cognition research with the aging population. In 2018 she began gaining more knowledge and experience in this area of research as a volunteer for the Gait and Brain Lab at Parkwood Institute. She is now a Research Assistant at the lab while completing Western University's Clinical Trials Management Diploma program.
–
–
---
Bhagyashree Sharma – Research Assistant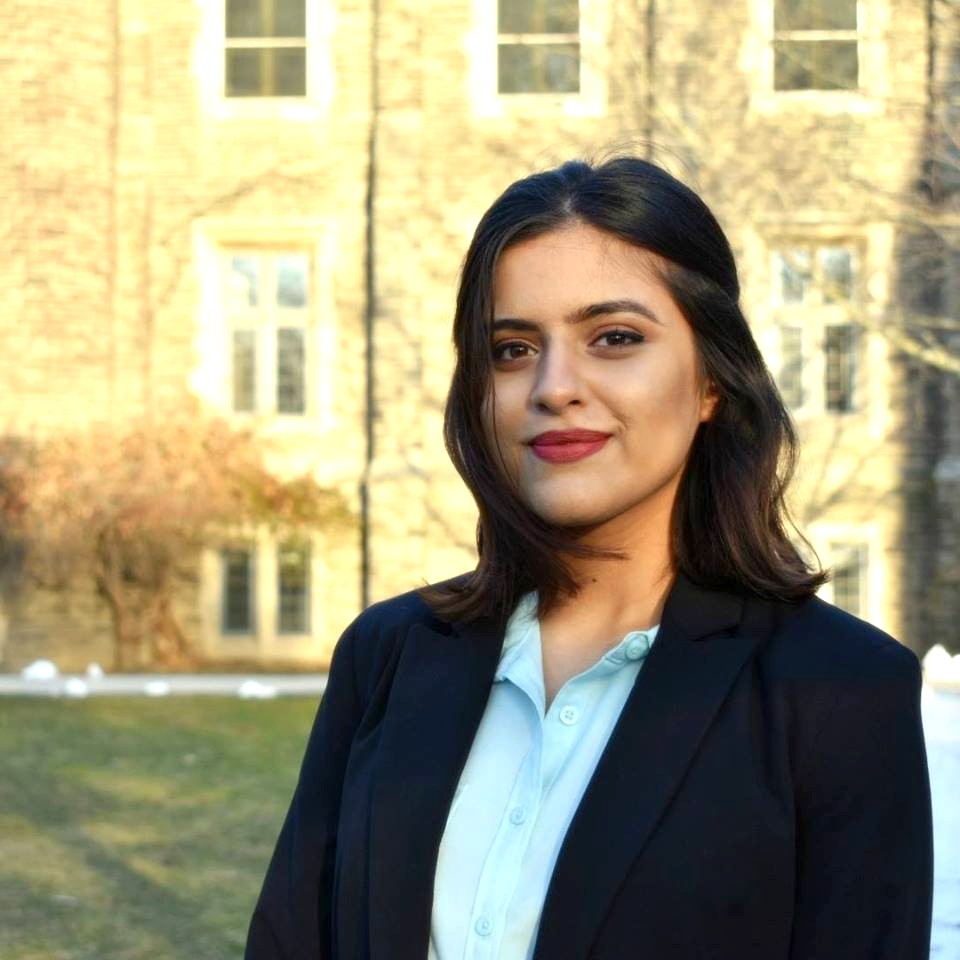 Bhagyashree completed her Honours Bachelor of Health Sciences degree at McMaster University in 2018. Through her undergraduate research projects and her volunteer work with the Behavioural Health Unit at Hamilton Health Sciences, she developed a keen interest in the areas of clinical research and dementia. She is interested in exploring the relationship between mobility and cognitive impairments in older adults, and is currently working as a Research Assistant at the Gait and Brain Lab. She plans on continuing her graduate studies next year.    
–
–
–
–
---