Congratulations to Stephanie Cullen who was Highly Commended in this year's Undergraduate Awards. Her paper "Effects of Aerobic and Resistance Exercise on Brain-Derived Neurotrophic Factor and Cognitive Benefits in Alzheimer's Disease" was top 10% in the world in the category of Nursing, Midwifery & Allied Healthcare. She was also chosen to represent Western at this year's UA Global Summit in Dublin, Ireland.
Read her submission here.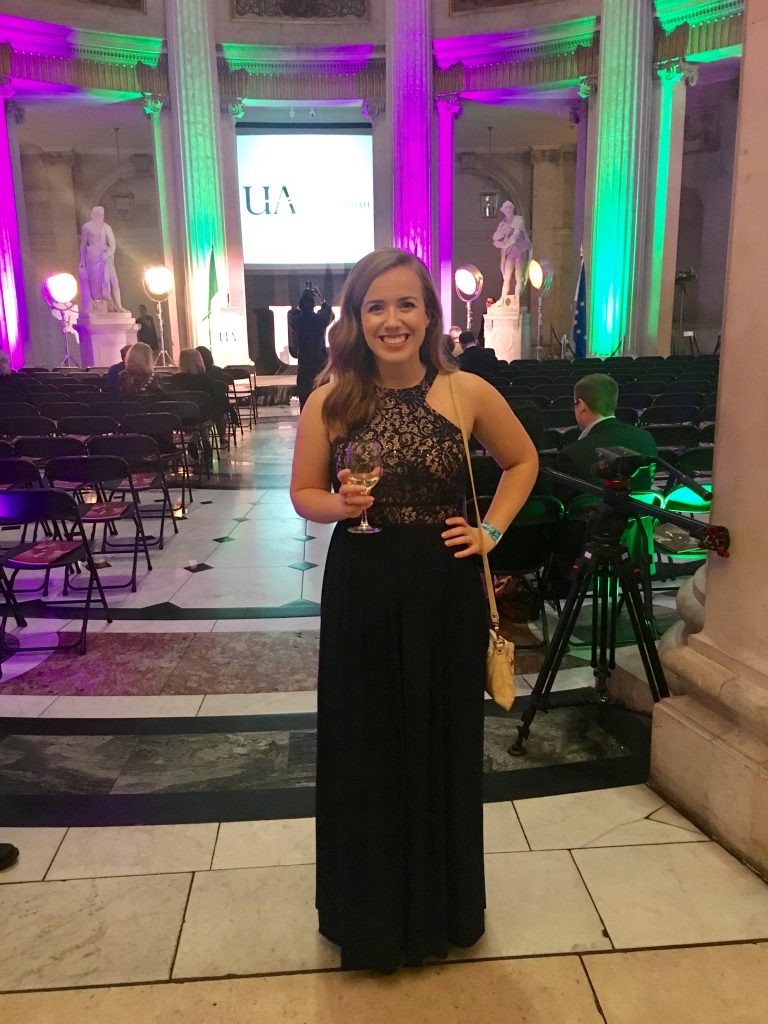 Stephanie at the Gala dinner for the UA Summit at Dublin City Hall.
Congratulations to Stephanie Cullen who was Highly Commended in this year's Undergraduate Awards