The Gait and Brain Lab would like to wish a warm farewell to our visiting PhD candidate Renato Campos Freire Junior. After spending three months with our lab team, he is returning to Brazil to finish his doctoral research. We wish him all the best in his studies and look forward to working with him again in the future.
Read more about Renato's work with us here.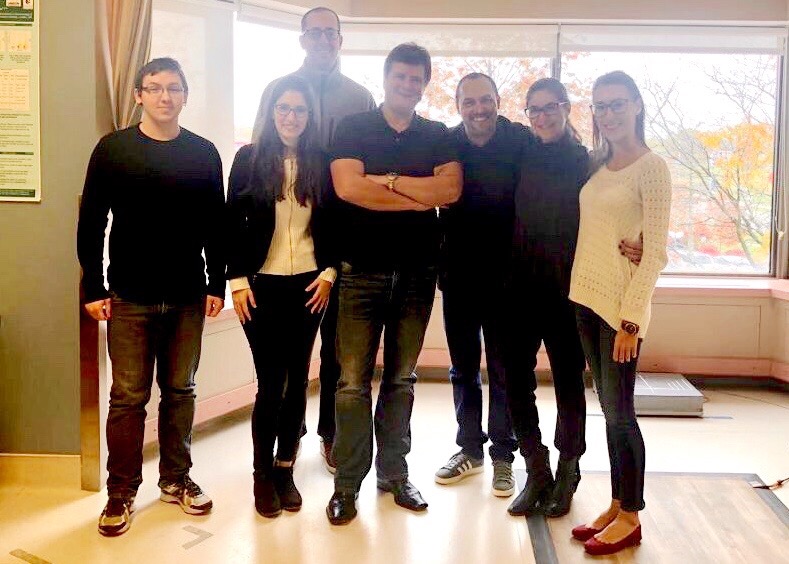 Left to right: Korbin, Yanina, Frederico, Dr. Montero-Odasso, Renato, Shay and Alanna on Renato's final day in the lab.
Farewell (for now) to our visiting trainee!